Terms & Conditions /
Privacy Policy
The Simply Build & Plaster terms and conditions and also our privacy policy.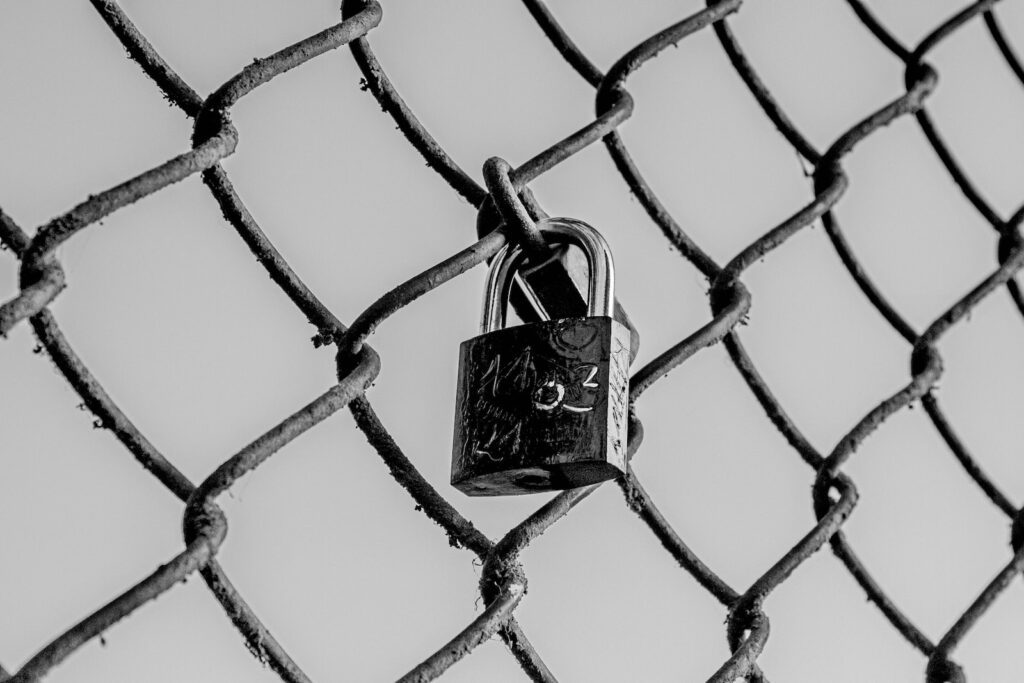 Terms & Conditions & Privacy Policy
Terms and Conditions
Our Obligation To The Customer
We will supply and install/construct the works to a high standard that are described in our quotes in accordance within these terms and conditions; which cannot be changed unless both parties agree; in which case, this must be in writing. Any additional terms, conditions or
verbal agreements should also be written down for the sake of clarity and also be signed by both parties. If in the unlikely event that the works will take longer to complete than initially estimated due to unforeseen circumstances; we will give the customer as much notice as possible with a detailed explanation and revised completion date and price if applicable. We shall endeavour to carry out our obligations to the customer under this agreement to the highest standards possible, efficiently and resourcefully. We will hold the price of all quotes for a maximum of one month, after which time the quote is subject to change.
The Customer's Obligation To Us
The customer will ensure access to the site is easily available for us; to enable us to carry out the works by ourselves at times agreed between both parties, before the commencement of the works. It is the customer's responsibility to ensure that all furniture, radiators, curtains, curtain poles, equipment, pictures, ornaments and other sundries have been removed from the agreed works site(s) prior to the works start date. The customer will ensure all electricity supplies are isolated and safe when we arrive.
The customer will prevent access to the works site(s) by animals, children and other unauthorised people or any other hazard not under our control. The customer will make immediate payment on completion of satisfactory work.
Our Warranty Of The Works
• We promise to repair or replace any defects in the case of the proposed works that are a direct result of poor workmanship for a period of two months after the date of completion.
• Any defects found within the works must be reported in writing within 24 hours of completion, we will contact you to confirm their arrival upon Within reasonable time, an investigation will commence. Once the cause of any defects has been established and agreed upon by both parties, we shall rectify the situation. However, this warranty does not extend to any defect arising from fair wear and tear, damp in the property, accidental damage where we are not the direct cause or improper fixing of anything to any installation or construction. This warranty does not extend to faulty and/or defective materials, in this instance the manufacturer must be contacted by the customer. This warranty does not extend to damaged caused by other parties on site therefore on some occasions photos will be taken on completion of work and before simply Build and Plaster leave the site.
• We will not be liable for any cracks that appear as long as we use tape / eml (expanding metal lathe) on all visible cracks before commencement of the agreed works, this occurrence is unavoidable if there is any structural movement present. We will not be responsible for any cracking due to the original backing/ plaster lifting providing our plaster has adhered
• We will not be responsible for any cracking as a result of poor plaster boarding by another party. We can only assume that all engineering and architectural plans are suitable
• We will not be responsible for any repairs due to damage via natural causes ( storms, rain, hurricane, wind).
• All materials remain the property of Simply Build and Plaster Ltd until full payment is received
The Contract Price And Payment Terms
The final price of any agreement shown on any written quote will be payable as follows:
On Agreed jobs customer will pay an advance before commencement of works, this amount will be clearly stated on the quotation. In the case of cheque payments, the funds must clear before work starts
The balance becomes payable immediately after the works have been completed, unless stage payments are required, then a receipt will be issued by us.
The final price shown on any quote is subject to change in the case of unforeseen circumstances.
Trade waste
Due to new government legislation on trade waste it is the customer's responsibility to dispose of any unused materials at the end of completed works. Otherwise there will be a charge for the removal of waste to a government approved site.
Advance A non refundable advance will be required, In the event of customer initiated cancellation a proportion of may be refunded dependant on circumstance
Commencement of work Once a date of commencement of work has been agreed this can only be cancelled or postponed with 10 days notice to us, failing this a charge of
£250.00 per day per contractor will be applied to cover loss. This condition will only be waived in exceptional circumstances with a mutual agreement between all parties. Please note- unless exceptional circumstances we do not
accept cancellation/ Postponement the day before work is prior to start, this will result in the full invoice payable.
Rendering & Plastering
Simply Build and Plaster cannot be responsible for any internal cracking or damage whilst removing render.
All scaffolding supplied and erected by client or contractor must be set as safe and satisfactory working order, works of 2.00m min to 2.40m max working heights per lift with access ladders to each level to all elevations. Scaffold must be independently tied with inner boards and tubes moved away from the wall area 200mm-250mm or one boards width at any point after insulation fixed. This gap is required for a smooth render application. Simply Build and Plaster provide a 3 month defects warranty from the date of render application , this covers application faults only.
It is assumed that the property design is completed by the engineer and architects to be suitable. We take no responsibility should the substrate fail due to design flaws and are not at liberty to advise you otherwise.
Simply Build and Plaster Ltd will not be held responsible should loose defective or newly painted areas delaminate when removing the low tack protection tape.
If vents are present its the client/contractors responsibility to ensure they are set out at the correct centres/depth to accommodate the render system, Simply build and plaster cannot be held responsible if the weep vents are irregular or buried when the new render system has been completed.
All rainwater gutters/hoppers/outlets must be in place and terminated with elbows or plastic socks prior to commencement to prevent water staining on finished render.
We will endeavour to protect our work as elevations are completed, once completed they immediately become the responsibility of the main contractor/client for protection, no liability for lime bloom or efflorescence salts will be accepted through lack of protection against rain and non- termination of rainwater outlets.
Simply Build and Plaster cannot warranty any render below 150mm above ground level or finished floor level, any render that is taken below the recommended finishing levels will be at the client/contractors risk
Whilst floor protection is in place, only authorised simply Build and Plaster persons are permitted to walk on these areas.
Simply Build and Plaster cannot accept responsibility for delays due to adverse weather conditions and will not take responsibility for damaged / lost render if instructed by the contractor/client to apply the product in such conditions as heavy rain, Please ensure all work is thoroughly checked prior to scaffold removal.
Contractors : Simply Build and plaster Ltd use contractors suitably qualified for various elements of the development/ project.
Materials: materials estimated at time of estimate/quote can be subject to change due to manufacturers increase, the increase will chargeable to the client
Privacy Policy
This Privacy Policy describes how your personal information is collected, used, and shared when you visit or make a purchase from https://www.simplybuildandplaster.co.uk (the "Site").
Personal Information We collect
When you visit the Site, we automatically collect certain information about your device, including information about your web browser, IP address, time zone, and some of the cookies that are installed on your device. Additionally, as you browse the Site, we collect information about the individual web pages or products that you view, what websites or search terms referred you to the Site, and information about how you interact with the Site. We refer to this automatically-collected information as "Device Information."
We collect Device Information using the following technologies:
– "Cookies" are data files that are placed on your device or computer and often include an anonymous unique identifier. For more information about cookies, and how to disable cookies, visit http://www.allaboutcookies.org.
– "Log files" track actions occurring on the Site, and collect data including your IP address, browser type, Internet service provider, referring/exit pages, and date/time stamps.
– "Web beacons," "tags," and "pixels" are electronic files used to record information about how you browse the Site.
When we talk about "Personal Information" in this Privacy Policy, we are talking both about Device Information and Order Information.
How Do We Use Your Personal Information?
We use the Order Information that we collect generally to fulfill any orders placed through the Site (including processing your payment information, arranging for shipping, and providing you with invoices and/or order confirmations) if orders, quotes or estimates are made.
Additionally, we use this Order Information to:
Communicate with you
Screen our orders for potential risk or fraud; and
When in line with the preferences you have shared with us, provide you with information or advertising relating to our products or services.
We use the Device Information that we collect to help us screen for potential risk and fraud (in particular, your IP address), and more generally to improve and optimize our Site (for example, by generating analytics about how our customers browse and interact with the Site, and to assess the success of our marketing and advertising campaigns).
Sharing Your Personal Information
We do not and will not share your information with any 3rd party unless we are required to comply with applicable laws and regulations, to respond to a subpoena, search warrant or other lawful request for information we receive, or to otherwise protect our rights.
Behavioural Advertising
As described above, we use your Personal Information to provide you with targeted advertisements or marketing communications we believe may be of interest to you. For more information about how targeted advertising works, you can visit the Network Advertising Initiative's ("NAI") educational page at http://www.networkadvertising.org/understanding-online-advertising/how-does-it-work.
You can opt out of targeted advertising on most websites by visiting:

FACEBOOK – https://www.facebook.com/settings/?tab=ads
GOOGLE – https://www.google.com/settings/ads/anonymous
BING – https://advertise.bingads.microsoft.com/en-us/resources/policies/personalized-ads
Additionally, you can opt out of some of these services by visiting the Digital Advertising Alliance's opt-out portal at: http://optout.aboutads.info/.
Do Not Track
Please note that we do not alter our Site's data collection and use practices when we see a Do Not Track signal from your browser.
Your Rights
If you are a European resident, you have the right to access personal information we hold about you and to ask that your personal information be corrected, updated, or deleted. If you would like to exercise this right, please contact us through the contact information below.
Additionally, if you are a European resident we note that we are processing your information in order to fulfill contracts we might have with you (for example if you make an order through the Site), or otherwise to pursue our legitimate business interests listed above. Additionally, please note that your information will be transferred outside of Europe, including to Canada and the United States.
Data Retention
When you place an order through the Site, we will maintain your Order Information for our records unless and until you ask us to delete this information. Please email us at info@simplybuildandplaster.co.uk if you would like to remove your information and we will do so.
Changes
We may update this privacy policy from time to time in order to reflect, for example, changes to our practices or for other operational, legal or regulatory reasons.
Contact Us
For more information about our privacy practices, if you have questions, or if you would like to make a complaint, please contact us by e-mail at info@simplybuildandplaster.co.uk
Happy To Help
A positive customer service experience is extremely important to us, so we offer a comprehensive telephone or email consultation to arrange a time that suits your needs. Once we visit your home, we will discuss what you require and provide a free quotation. From domestic homeowners to commercial businesses such as pubs and schools, no job is too big or small for our plastering professionals. Choose our trustworthy team with full Public Liability Insurance for a fully satisfying service.
Testimonials
Just a few testimonials we have received, but for all our testimonials (over 100!) please visit our Checkatrade profile page.
Get in touch
Whether you have a question, need some advice, want a quote or just don't know where to start… you can send us an email using our contact form.