Porches & Porch Building in Tonbridge, Kent
Porch building in Tonbridge, Tunbridge Wells, Sevenoaks, Maidstone & other areas of Kent.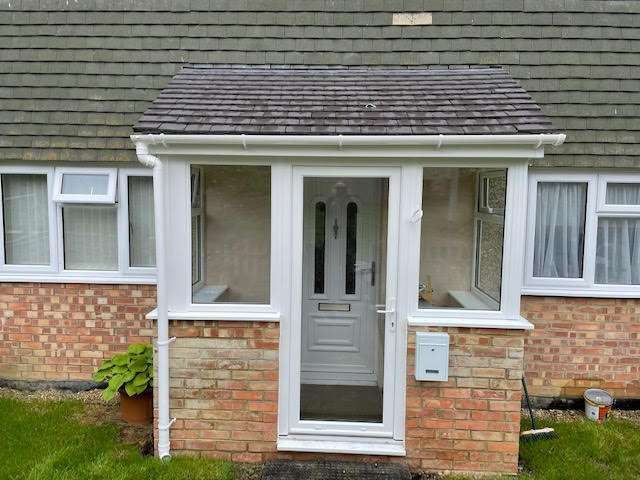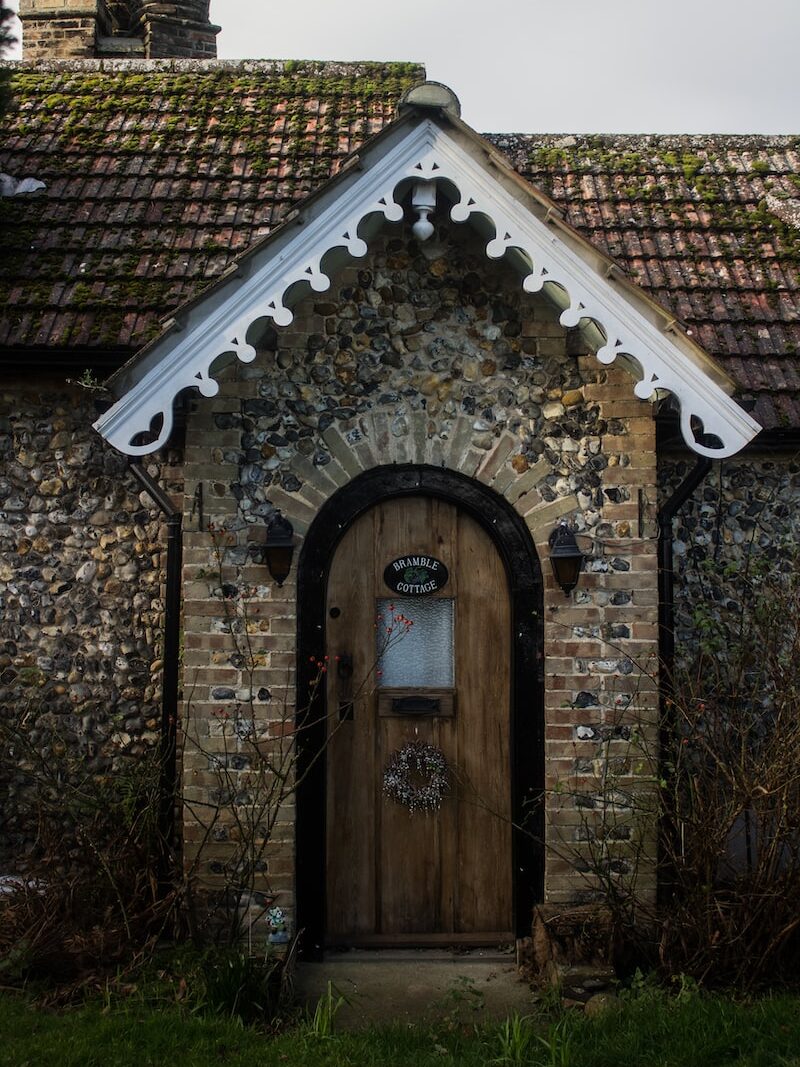 Porches provide additional space to your property for storing coats, shoes, pram/buggy or just as a spacious area to
your home. Having a porch on your home could also give an extra level of security as they are a great deterrent to even the most determined burglar.
Planning permission: Most porch projects won't require planning permission if they are at ground level and under 3m in height, but there are some exceptions to the rule – for example, listed buildings will almost inevitably require permission for new porch extensions. You may also need permission if the porch will come within two metres of the boundary, public path or road. In any case, it's always best to check with your local authority ahead of the build. It's worth noting that most planning applications will come with a fee required. Your local council will be able to advise you on this.
Type of porch you choose: From straightforward screened porches to grand porticos with archways, the choices for porch design are vast. With so many styles and types to choose from, the cost of building a porch varies depending on your property and preference
Size of the porch: The bigger the porch, the higher the cost due to the need for more materials and time dedicated to the job. Materials used UPVC is generally considered the cheapest material followed by oak. Brickwork will usually increase the costs of building a porch but is a popular choice due to the customisation that it allows for. Text on this page has been used with permission. Copyright Checkatrade.
Happy To Help
A positive customer service experience is extremely important to us, so we offer a comprehensive telephone or email consultation to arrange a time that suits your needs. Once we visit your home, we will discuss what you require and provide a free quotation. From domestic homeowners to commercial businesses such as pubs and schools, no job is too big or small for our plastering professionals. Choose our trustworthy team with full Public Liability Insurance for a fully satisfying service.
Testimonials
Just a few testimonials we have received, but for all our testimonials (over 100!) please visit our Checkatrade profile page.
Get in touch
Whether you have a question, need some advice, want a quote or just don't know where to start… you can send us an email using our contact form.