We get up early here at Simply Build & Plaster and make sure we are ready for a day of plastering.
There are many important things to remember at the start of the day to ensure everything runs smoothly, so the first thing we need to do is load up the van and get everything we need ready for the job!
Preparation is key to plastering. Floor preparation and covering everything up so that there is no damage to our customers flooring.
Next is wall prep. An unprepared wall can cause problems further down the line after we have finished the plastering and could cause flaws in the plaster and it's appearance. And this is something we certainly do not want and neither do our customers!
We use a lot of tape in plastering and this is our next step. Some walls require plasterboard prior to the wet plastering and this can be established the very first time we visit the customer. If a wall or ceiling needs plasterboard, the joints need to be taped to make sure a smooth finish is achieved when the plaster is applied. If we didn't do this the end result could be an uneven finish. So we always make sure we check to see if we need to tape.
Some walls and ceilings may not require plasterboard and just need a 'skim'. Skimming is the name provided to a plastering method where a wall is plastered with a layer of thin coat.
Once all the prep work is done, we start to plaster. Depending on the size of the walls or area, this can be done relatively quickly.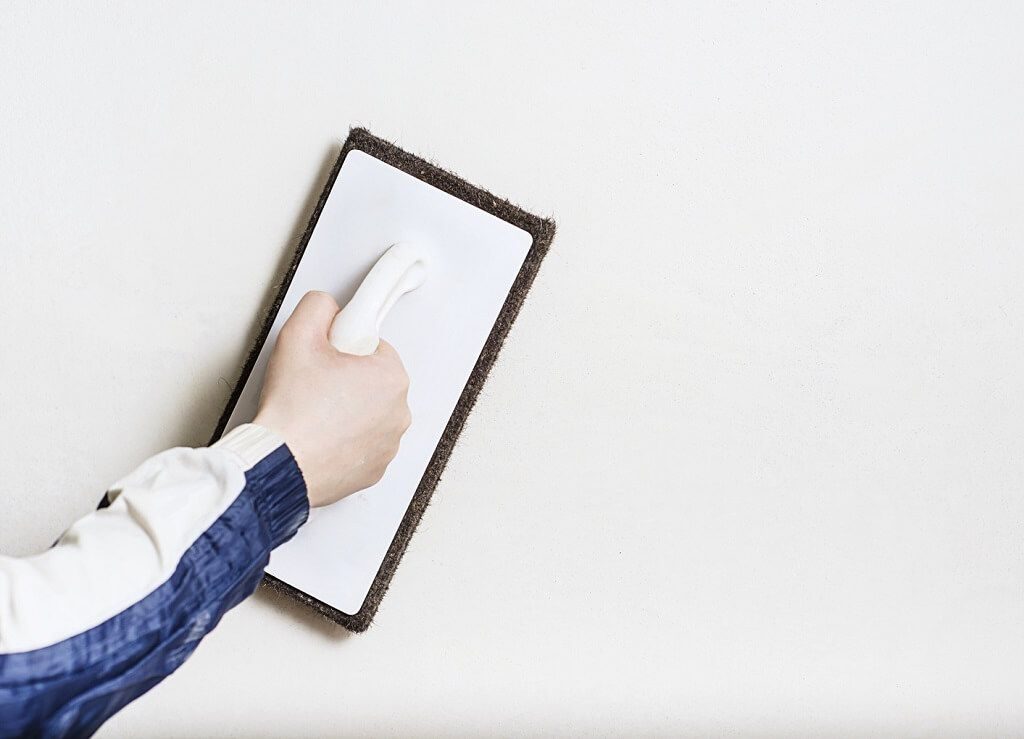 Once we have finished we always make sure we clean up. We do tidy up through the day as we go, but we also make sure we do a final clean up at the end too. This is very important, not just because we don't want to make a mess but we also don't want to cause any accidents either.
After our final clean up, the van is then loaded to come back to the workshop. Everything is sorted, cleaned and put away for the next day.
Whatever we do, we always have a professional yet friendly manner. We answer and questions you have and never say no to a cup of tea.